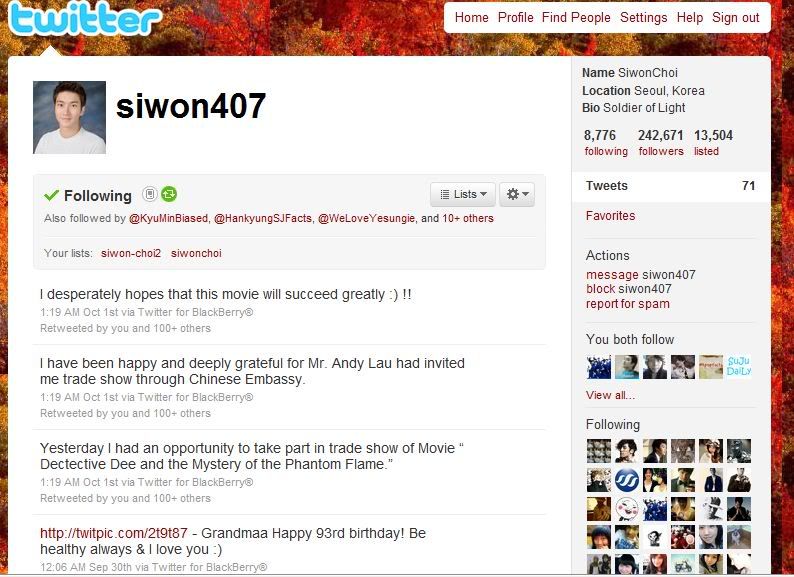 Siwon looked unfollow hundreds ppl again =)
Yup, thats ok, since u followed too many ppl.
this is pic from Siwon to his grandma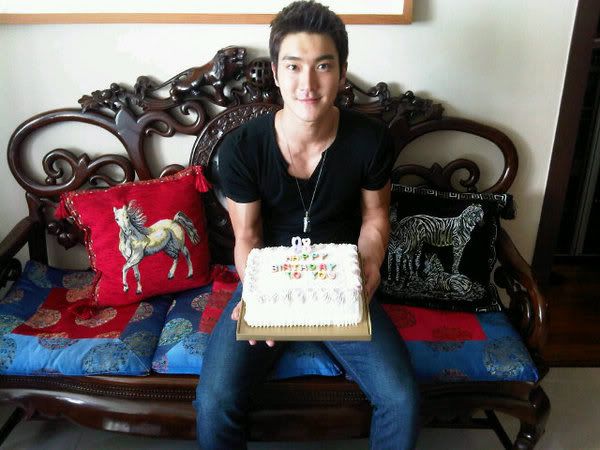 http://twitpic.com/2t9t87 - Grandmaa Happy 93rd birthday! Be healthy always & I love you :) 12:06 AM Sep 30th via Twitter for BlackBerry®
For Oct 1 , Siwon updated tweet his support to Andy Lau,
and at the night, Siwon was came to cinema with his manager .

found & upload by admin Cassie
let's share this article on twitter :)
Tweet