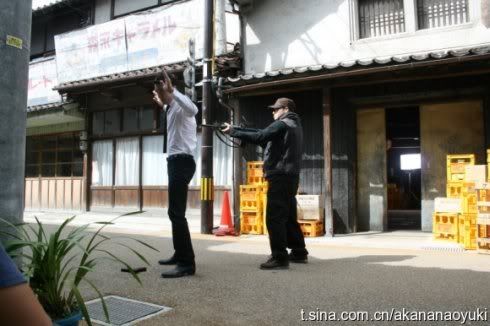 upload pic & found by admin Cassie
Idol group Super Junior's Choi Siwon is currently heating up Japan.
The Japan shooting of Choi Siwon's appearance as NTS's new elite agent on SBS TV's "Athena: Goddess of War" is currently a topic of discussion.
Siwon's character appears as someone who has yearned to be part of the world of spies, and had joined the NTS at a young age, and joined as a junior agent in the team of Jungwoo (played by Jung Woosung) who is full of self-confidence and smart, and (Jungwoo) becomes his mentor. Siwon's character was also required to follow his target Junho blindly.
Although Siwon had to put himself at the scene (of the filming) for the Japan operations, he boasted an appearance of a secret agent and showed off his hidden skills without any regrets.
Having undergone intensive training in various fields, he took part in the action scenes like a Hallyu star, and has caught the attention of many fans at the scene.
Currently, the shooting is in progress at Tottori, Japan. "Athena" has overseas shooting locations across 6 countries, and compared to "IRIS", it has an edge over it in a variety of aspects.
Apart from Choi Siwon, "Athena: Goddess of War", which also sees participation from Jung Woosung, Cha Seungwon, Su-ae, Lee Ji-ah, Kim Minjung, Lee Boyoung, and Kim Seungwoo, will be aired in the coming December after "Giant" ends its run.
Source: TV Daily
Translated by eternalsnow @ sj-world.net
Shared by yeyebaby @ sj-world.net
let's share this article on twitter :)
Tweet