http://newslink.media.daum.net/..
슈퍼주니어의 멤버 최시원 이 < 아네타:전쟁의 여신 > 으로 한층 발전된 연기력을 보여준다.
Super Junior's member Choi Si Won shows a more advanced acting skills.
최시원은 11월께 첫 방송을 앞둔 SBS 드라마 < 아테나 :전쟁의 여신 > (이하 아테나)에서 정보부 요원 김준호 역을 맡아 드라마에 복귀했다.
김준호 역은 당초 가수 겸 배우 김현중이 캐스팅 물망에 올랐던 배역이다.
Siwon replaced Kim Hyun Joong.
최시원이 연기할 김준호는 NTS의 신입 요원이다.
... Choi Si Won the NTS is a new agent.
그는 명석한 두뇌와 잘생긴 외모로 여자 선배들의 사랑을 독차지하는 밝은 캐릭터다.
He is brilliant and handsome appearance, a favorite among older women ....
김준호는 자신만만한 선배인 정우( 정우성 )를 멘토로 따르며 카리스마 넘치는 정보요원으로 성장하게 된다. Jung Joon Ho(Si Won's role) has a sunbae ( Jung Woo-sung ) a charismatic mentor. Joon Ho (Siwon) will grow as intelligence agents.
이 관계자에 따르면 최시원은 아직은 액션 장면 촬영이 진행되지 않았음에도 액션 스쿨을 다니며 매일 트레이닝을 받고 있다.
According to the official, Choi Si Won, to filming the action scenes he has been attending training every day.
이 관계자는 "최시원은 가수 출신 연기자라는 느낌이 들지 않을 정도로 역할에 대한 몰입도가 좋다. 드라마 후반에는 한층 성장한 모습으로 변신하게 된다. 액션연기와 많은 감정장면이 예정돼 있다. 이 드라마로 최시원이 연기파 배우로 거듭날 것으로 기대된다"고 말했다.
..In this dram, Siwon will be transformed into a more adult look. Action and a lot of emotional scenes. ..
< 아테나 > 는 정우성, 차승원 , 수애 , 이지아 등이 캐스팅돼 화제가 됐다. "Athena> that Jung, Cha Seung-won , Lee Byung Hun , and kaeseutingdwae yijiah was the topic. /스포츠한국 Sports, South Korea
문미영기자 mymoon@sportshankook.co.kr Younggija munmi mymoon@sportshankook.co.kr
pic source : http://bbs.movie.daum.net/gaia/do/movie/menu/star/photo/read?articleId=65940&bbsId=M001
June 23, Ansan-dong 3 Recurrence taken 원곡
6월 23일 안산시 원곡본동 3회차 촬영
June 29, Samsung Thales Research ...
6월 29일 삼성탈레스 용인연구소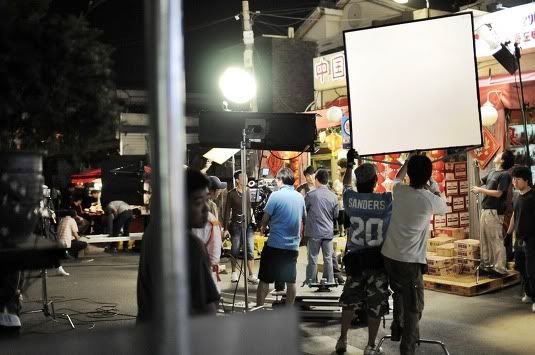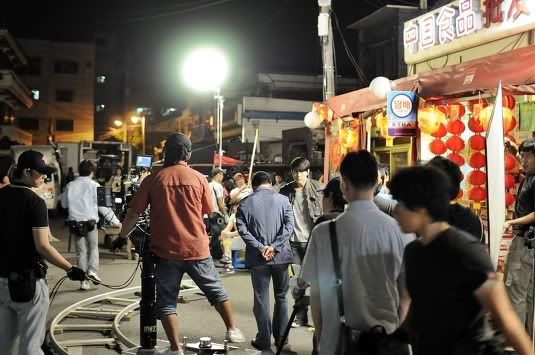 but there was no Siwon on those above pic of June 23th & June 29th. I think that was the lead role.
Athena has target plan : reach global market.
If you dont hv idea, what will 'Athena' looks like, just see this videos
ystarchannel1 | July 07, 2010
'아이리스' 의 스핀오프 드라마 '아테나: 전쟁의 여신' 이 이달 14일 국내 촬영을 시작으로 본격적인 대장정에 오릅니다.
한 매체는 3일 '아테나' 가 오는 14일 첫 촬영을 시작으로 유럽, 일본 등 총 6개국에 걸친 해외 로케이션에 돌입할 예정이라고 전했는데요.
차승원, 정우성, 수애, 이지아 등이 캐스팅된 기대작 '아테나' 는 세계를 무대로 스타일리쉬한 첩보 요원의 모습을 선보일 예정입니다.
특 히 '아테나' 는 '아이리스' 를 뛰어넘는 스케일과 볼거리로 일본, 중국 등 글로벌 시장을 겨냥할 계획에 있으며, 하반기 방송을 목표로 하고 있습니다
ystarchannel1 | July 07, 2010
-guys, if you can understand hangul, pls help us by writing down the correct translation on the comment space, thank you very much from all siwonests around the world-
siwonlover.blogspot.com
If you love this article then click or
COLLECT EVERYTHING ABOUT CHOI SI WON