There are some videos took by fans, but its not clear at all.
you can watch
here
credit to k_@sj-market + tomozuki1.exteen.com
reupload by kinnyyLEE @ shiningbluey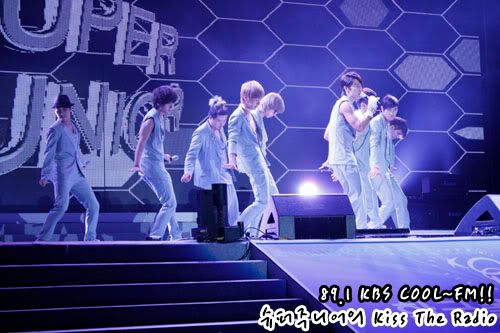 Credits: kbs.co.kr
Reuploaded by: Excentrique @ SJ-WORLD.NET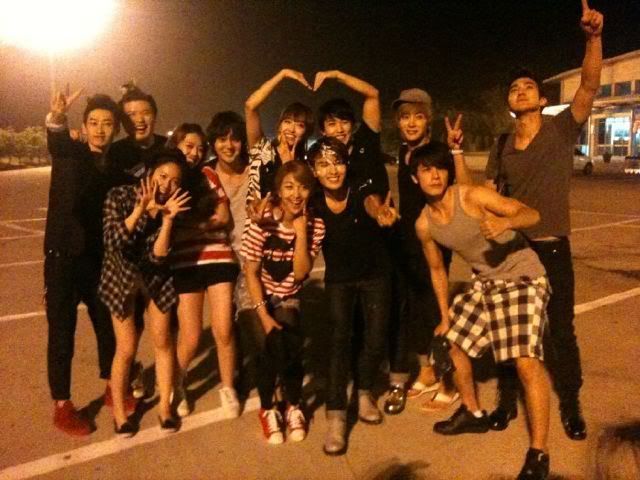 and after this event, Siwon along with Super Junior Donghae, Shindong, Sungmin, and f(x) -a korean girl band- celebrated Super junior Ryeowook's birthday (21st). Surprise party set up by his fellow group mates and his hoobae group, f(x), and they spent a happy day together.
Shindong, on this day, uploaded pictures and tweeted on his twitter, releasing a picture of the surprise party held for Ryeowook at a highway rest area.
Super Junior and f(x), on the 20th at 8 PM, appeared at Gyeongsangnam-do, Tongyeong-si for a concert titled 'One heart Big Concert.' After their performances, on the way back to Seoul, Ryeowook, whose birthday was
right after midnight, had a surprise party held for him.
Shindong uploaded short messages of, "After the Tongyeong performance, on the way back, we celebrated Ryeowook's birthday at a highway rest area" as well as "(They who celebrated with us) thank you so much f(x) dongsengs."
pic from Shindong's twitpic
Source: Star News
Translator: mongoosedragon
Credit: Aff(x)tion forum
Shared by: Zunjiwu @ SJ-WORLD.NET
If you love this article then click or
COLLECT EVERYTHING ABOUT CHOI SI WON