CodeMonmonMixes
@youtube
physical album sales on hanteo. Last year it took them one week to reach 48 000 (Day 1 was 29 000) but now, just only 3 days and they've already sold 60 000 copies .Moreover, this is only on Hanteo alone; I guess we're safe to think that the overall album sales "might" be close to 100K now
SuJu + ELF = forever awesome
source : 13infamyss@soompi
Super Junior's Sorry Sorry to open concert May 15,2010 (yesterday) @Music Core
TheSeoulBlues — May 15, 2010 — Credit to 13핑구//Reuploaded by Minnie @ SUJUISM.BLOGSPOT.COM TAKE OUT WITH FULL CREDITS
you can watch this below video(better quality, not fancam) in
here
.
These below pictures from Sukira radio program, hosted by Leeteuk and Eunhyuk ( Super Junior members)
watch here Siwon's part
.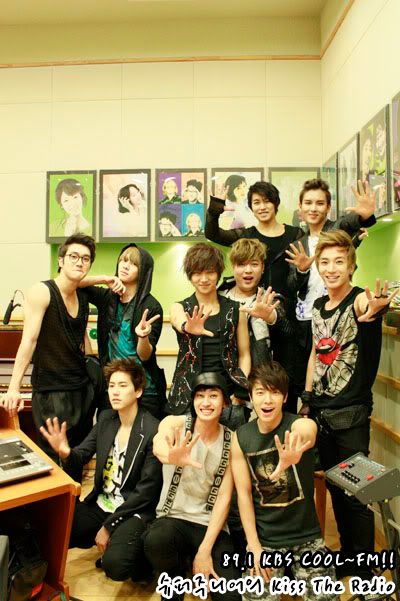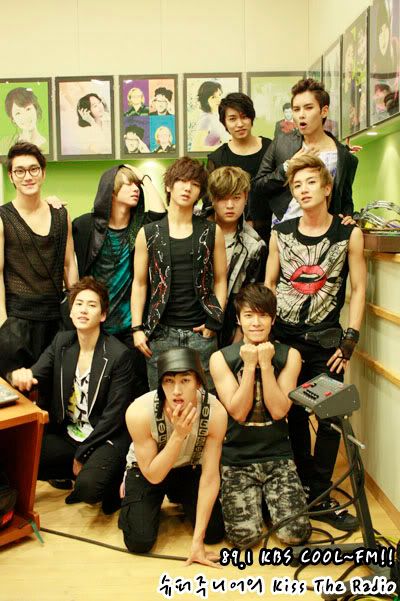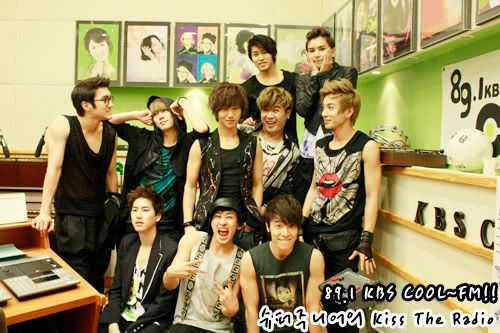 Credits: kbs.co.kr
Re-uploaded by dDonika at sj-world.net
Take out with full credits!
DO NOT HOTLINK PLEASE!
> While the rest of them are doing their sexy poses, Siwon is just standing there, being adorable like that with his cute glasses. And even tho he said that he hasn't been exercsing lately, I can still see his oh!chocolatyabs thru his see-through shirt!
syujoo@soompi
If you love this article then click or
COLLECT EVERYTHING ABOUT CHOI SI WON