Choi Si Won update his twitter around 1 hour ago
. April 7,2010 around 7.30 pm KST --
idk for sure if it is Siwon's or not. news told us it is Siwon's. check here. and i think it might be him, because the pic is always never been released before and he uses english. And of course he can also ask his manager to help him manage it and ask people around him to take pic of him ^^
considering his generous nature, he might also follow us back, :)
"Thank you everyone for your love & support! Today is a day of celebration & a day of thanksgiving to our LORD! Thank you Jesus for making me so hot! "
Good time with my Fam...

SUCCESS !!!

#gesturemansiwon

became Trending Topic on Twitter.. at 4th place on April 7,2010 8pm KST !!!!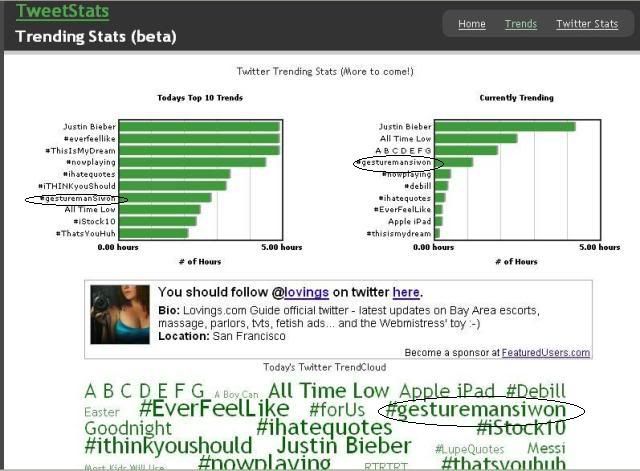 this below pic,was taken some seconds after #gesturemansiwon left top 10 trending topic.
totally 3.5 hours on trending topic according to tweetstats.com
cr : siwonlover
If you love this article then click
or
COLLECT EVERYTHING ABOUT CHOI SI WON