i'll update this posting on next monday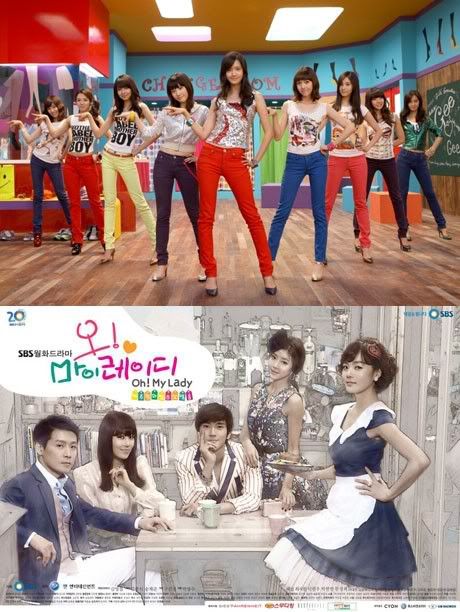 It was revealed on the 7th that three SNSD members had appeared at the filming site for SBS's Oh! My Lady, to the surprise of many.
According to a production staff, "SNSD's Jessica, Sooyoung and Hyoyeon will be making a cameo appearance in the drama and film a fashion show scene. We believe that they will do a good job."
The scene is about how Choi Si Won's character, Sung Min Woo fails to make it to the fashion show due to illness. SNSD's Jessica, Sooyoung and Hyoyeon will then appear as top singers as a replacement for his absence. Viewers will be able to see a brand new image of the SNSD girls as they walk down the runway.
The staff added, "We are glad that the SNSD girls could make it for the filming despite their busy schedules. Not just SNSD, we are also in discussions to bring in f(x) for a cameo appearance as well."
Nice to see the SM family bond being shown once more.
http://www.allkpop.com/2010/04/snsd-member...wons-oh-my-lady
----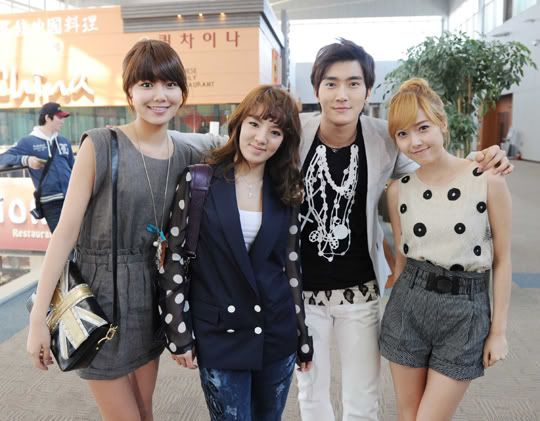 Cre: Osen -Rai@sj-world.net
On the 7th, Hyoyeon, Jessica and Sooyoung appeared on the filming set to film the cameo scene that they were in. The girls were in a scene where Siwon's character goes to a fashion show and they are there as fellow celebrities.
When the girls appeared on the filming set, Siwon greeted them with a big smile and the girls then introduced themselves properly to the staff. The girls posed on the red carpet which wasn't hard since they do that all the time.
Siwon said, "I'm so thankful that they came even though they're busy. Sooyoung has been taking acting lessons so we talk about acting a lot. I introduce her as my cousin sometimes. We promised to make cameos for each other."
Sooyoung said, "I always watch Siwon's dramas. I remember the kiss scene from the first episode. He's so charming when he acts."
Jessica said, "I know Siwon oppa wants to act. I hope he becomes a true actor through this drama. I want to try one day as well."
Cre: allkpop.com
----
Min Woo's house
very wow :)

cr: naver
If you love this article then click
or Add to Technorati FavoritesCOLLECT EVERYTHING ABOUT CHOI SI WON