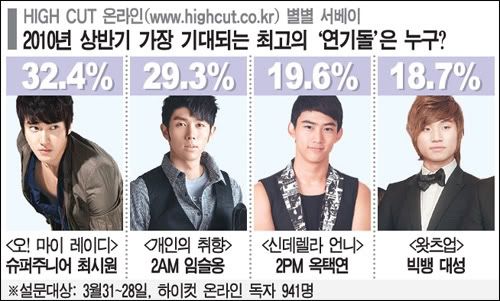 Super Junior member Choi Siwon has attracted much attention after many fans saw his acting in SBS drama "Oh My Lady", due to his superb and mature acting skills.
In the drama broadcasted last December, a love relationship ensued between Choi Siwon and Chae Rim due to an "accidental kiss".
The scene where Choi Siwon and Chae Rim developed their liking for each other after drinking has caused many viewers much excitement and saying that the most outstanding part of "Oh My Lady" is Choi Siwon's mature acting skills is definitely not overrated.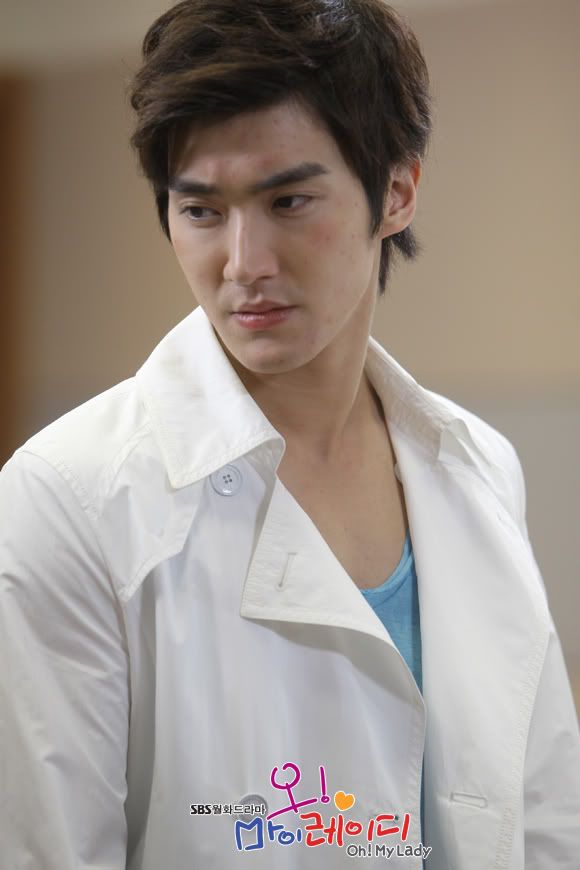 In actual fact, many people have been skeptic and doubting born-singer Choi Siwon's acting skills as the male lead actor – a challenging role in this drama.
However, Choi Siwon has proved not to be like the character in "Oh My Lady" – an actor who does not put effort into his acting – but Choi Siwon has perfectly and effectively displayed the role of a pure and innocent Sung Minwoo. His acting skills have therefore won the hearts and praises of many viewers.
To come to think of it carefully, Choi Siwon's progress is very similar to Eric of Shinhwa, a popular South Korean boy band and hip hop group, and singer Rain.
Eric and Rain have successfully made their name in the showbiz with their excellent performances.
In 2003, Rain made his first television debut in the KBS drama, "Sang Doo! Let's Go To School" and in 2004, starred in another popular Korean drama serial, "Full House" as Lee Young-jae, a strong-headed guy yet obtuse in the area of love. The romance between Rain and Han Ji-eun in the drama was very interesting and sweet, causing much attention from the viewers.
In 2005, Eric has also starred in a MBC Drama "Super Rookie", or otherwise known as, "New Employee" as a young worker who appears to be a slacker, but turns out to be one with charisma. Eric's character was one that was memorable to everyone.
From then on, Eric stood out in many drama serials and movies, officially becoming a member of the showbiz. With singer Choi Siwon entering the showbiz and going through intense training and working very hard, he will take after his seniors and we have the reasons to believe in the passionate and goal-driven Choi Siwon and
let us anticipate his success together
.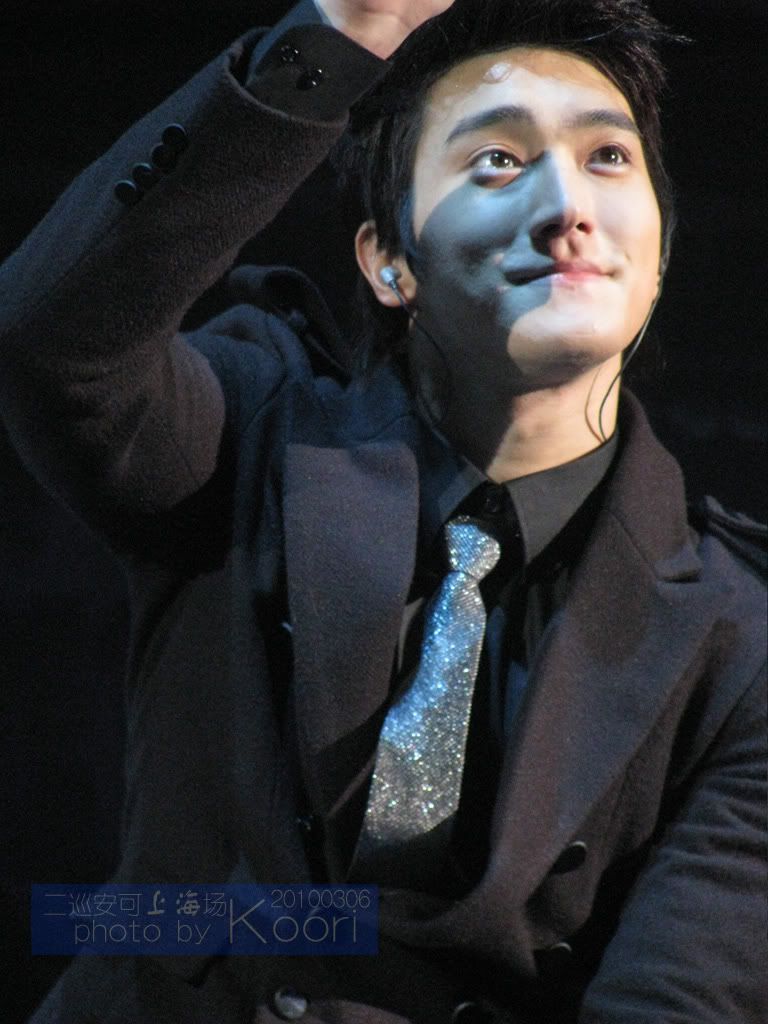 If you love this article then click
or
COLLECT EVERYTHING ABOUT CHOI SI WON