Super Junior held their concert in Beijing few days ago, despite their awesome performances, the boys only performed with 10 members without member HanKyung, KangIn and KiBum onstage!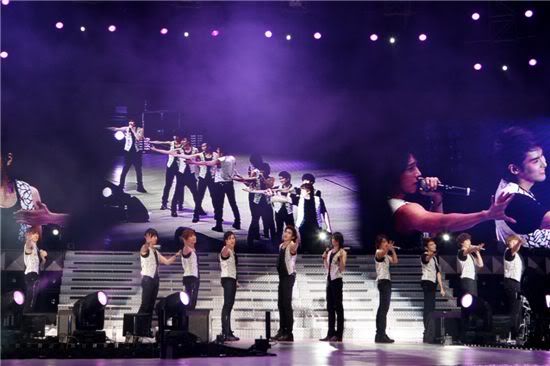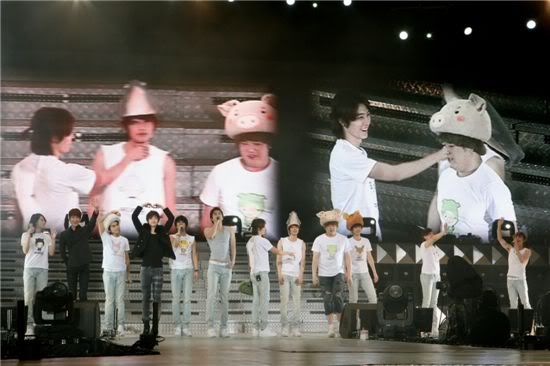 SM Entertainment on Jan 26, "It is true that HanKyung was absent during China's concert. Aside from HanKyung, KangIn and KiBum absence, the rest of 10 members have given their strong concert performance," he said.
Besides HanKyung, other member Kibum is busy with his acting schedule whilst KangIn is still 'resting' from all his celebrity activities.
Here's their Concert Song List :
Super Show 2 in Beijing, China
on Saturday, January 23, 2010
1. Super Junior Introduction VCR
2. A Man In Love
3. U
4. It`s You (Neorago)
5. Super Junior Self-Introduction
1st interlude
5. She Wants It
6. Angela
7. Disco Drive
8. Dancing Out
2nd interlude
9. Baby Baby [Sungmin]
10. Temptation of Sonata
[Heechul featuring Henry Lau]
11. Beautiful [Donghae featuring Eunhyuk]
12. Resignation [Yesung]
13. Insomnia [Ryeowook]
14. Forgive Me [Kyuhyun]
15. What If [S.J. K.R.Y. featuring Sungmin]
16. Heartquake [S.J. K.R.Y. featuring Eunhyuk]
17. Honey [Leeteuk]
3rd interlude
18. Don`t Don VCR
19. Don`t Don
20. Twins (Knock Out)
4th interlude
21. Our Love
5th interlude
22. Time To Dance VCR
23. Dance Off performance
[Shindong + Sungmin + Eunhyuk + Donghae]
24.
Who Am I [Siwon]
6th interlude
25. Shining Star
7th interlude
26. Superman [S.J. T]
27. Rokuko [S.J. T]
8th interlude
28. Gee
29. Sunny [S.J. Happy]
30. Pajama Party [S.J. Happy]
9th interlude
31. Puff the Magic Dragon VCR
32. Puff the Magic Dragon
[Kyuhyun + Heechul (Dragon) & Shindong (Baby) &
Siwon (Dragonfly)
& Yesung (Mosquito) & Eunhyuk
(moonwalk Fly) & Ryeowook (Slug) & Sungmin
(Spider) & Leeteuk + Donghae (Both netcatchers)]
10th interlude
33. Sorry Sorry Answer VCR
34. Sorry Sorry
35. Marry U
36. Super Junior `05-`10
Jan 23, SuJu was at Wukesong Indoor Stadium throwing their "Super Show 2″ in Beijing concert as part of their Asian Tour schedule.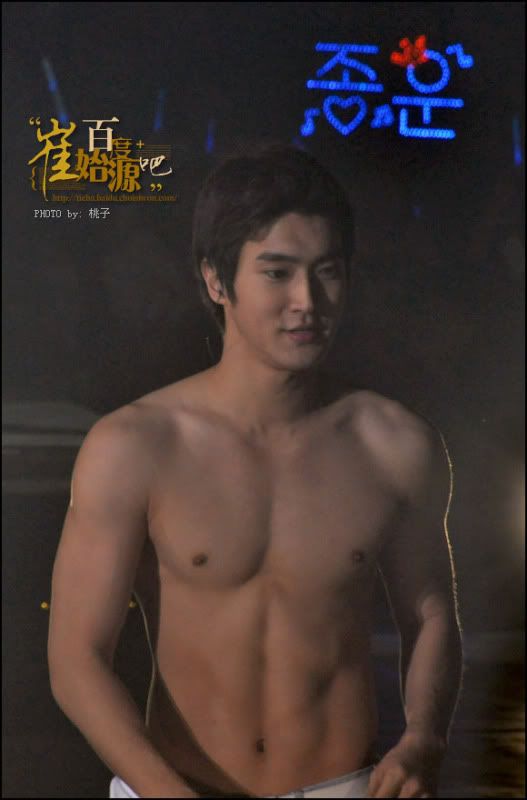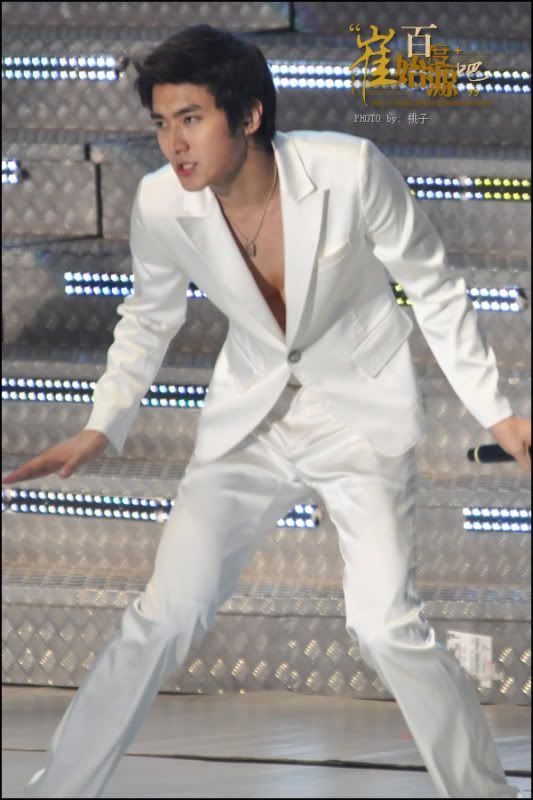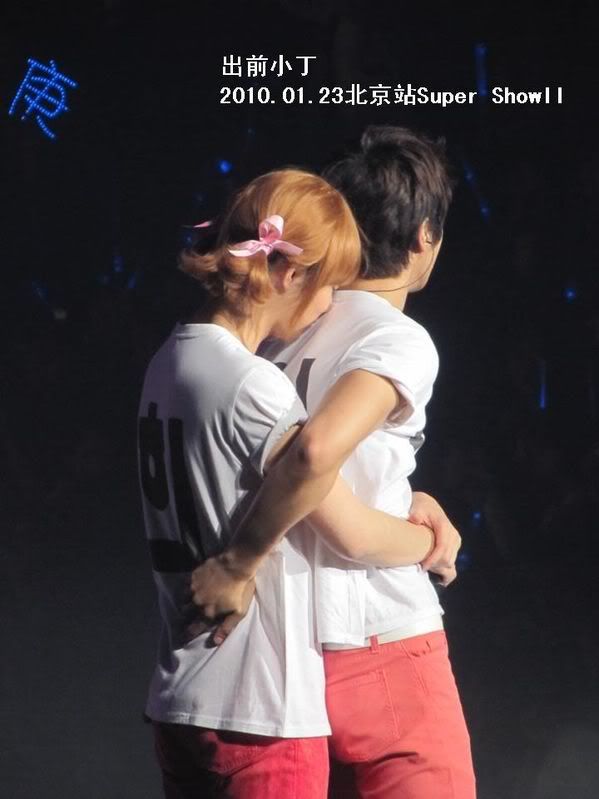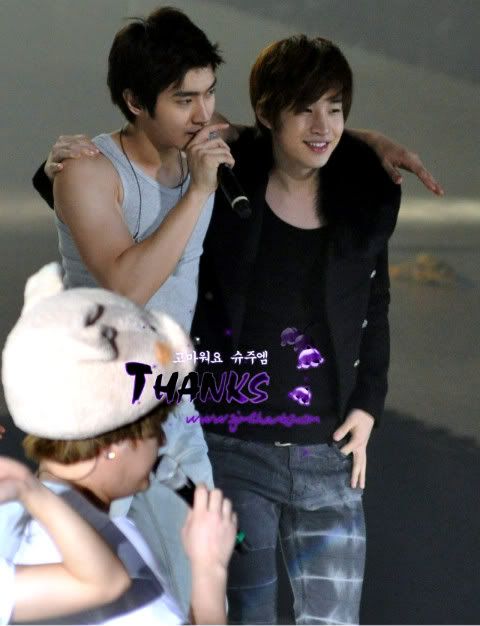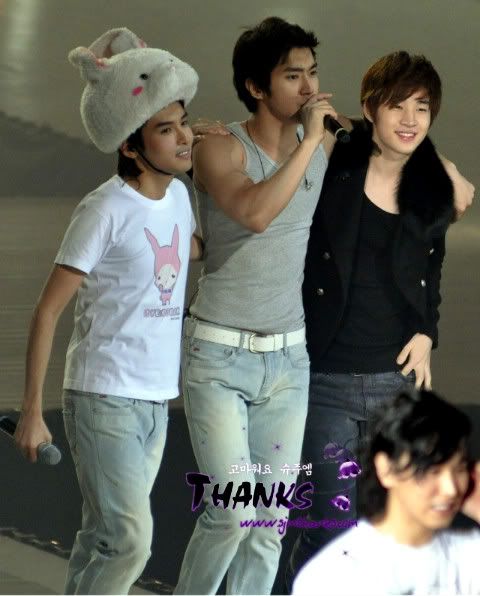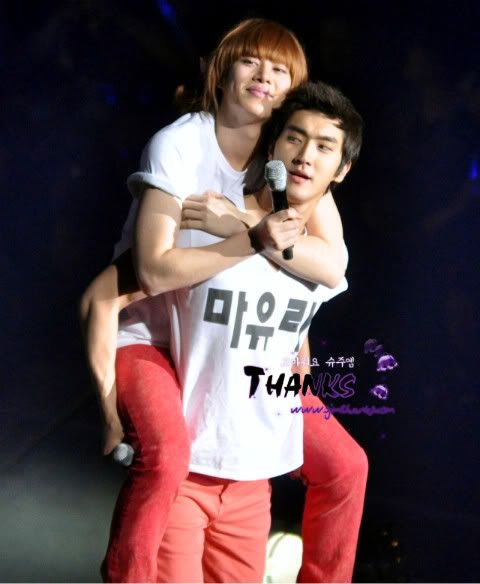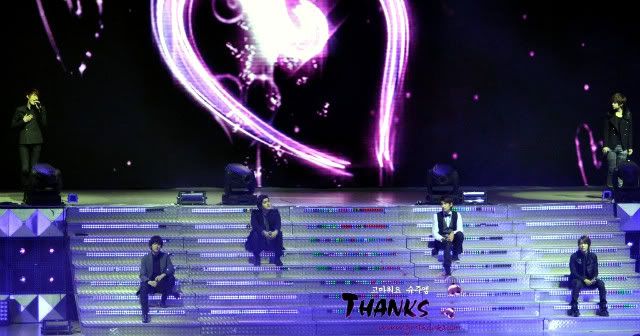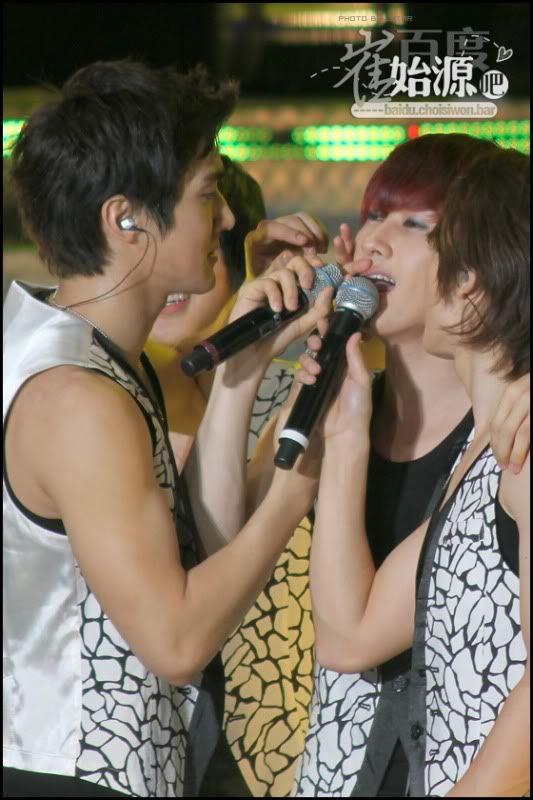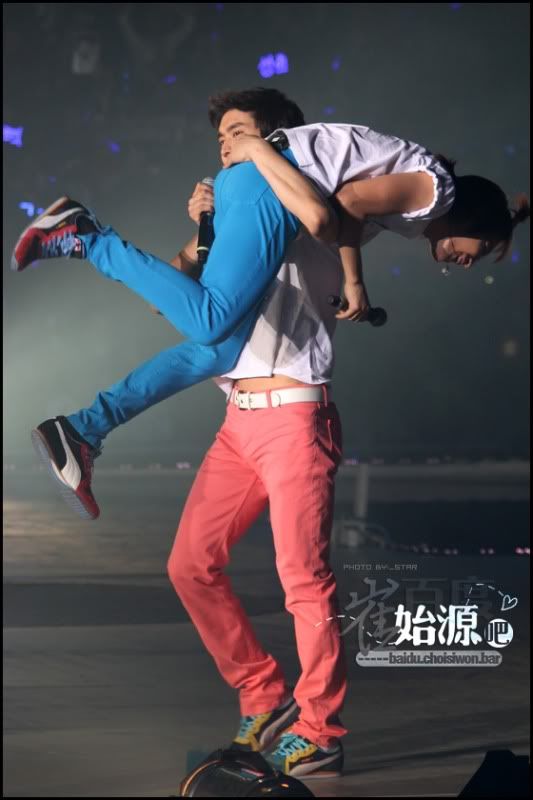 The 10 members performed 35 songs in total and also conducted a few skits. The most notable event from the night was Heechul shedding some tears during a solo performance. The crying is understandable given what the group has gone through recently.
Super Junior's next stop on the
Super Concert 2 Tour will be at the Taipei Arena in Taipei, Taiwan on February 20th and 21st
. After that they'll have a stop
at the Putra Indoor Stadium in Kuala Lumpur, Malaysia on March 20th.
They'll wrap up the tour
at the Araneta Coliseum in Manila, Philippines on April 10th
http://www.allkpop.com/2010/01/only-10-super-junior-members-present-in-beijing-heechul-sheds-tears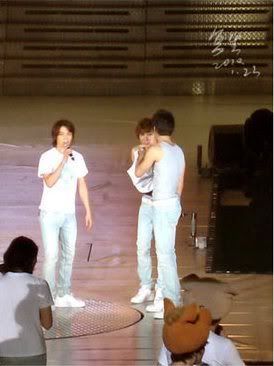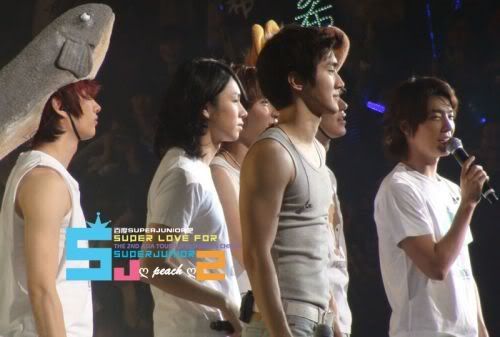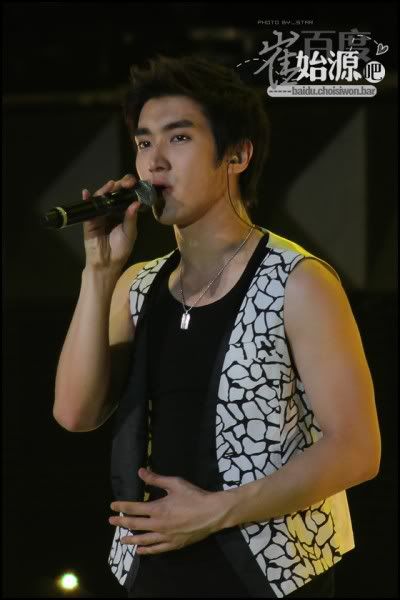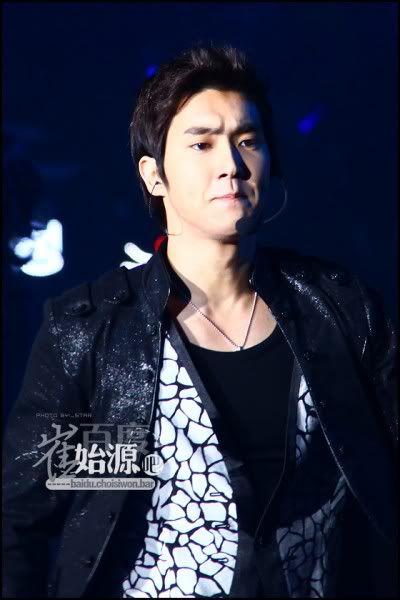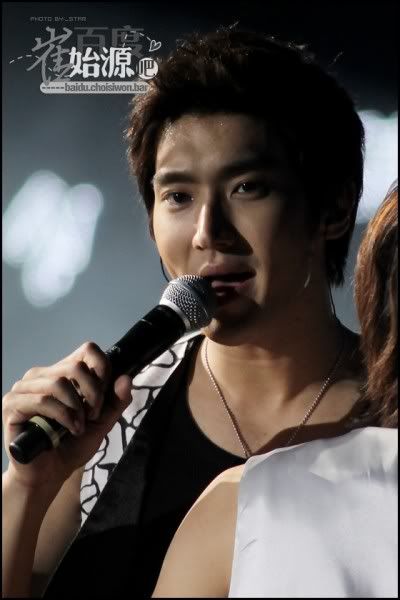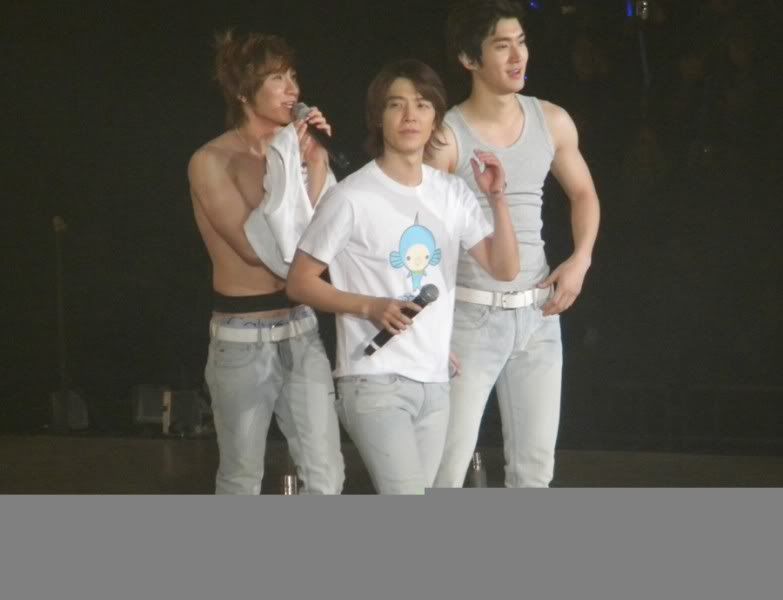 We all know that Super Junior member
SiWon is known to be a model gentleman amongst the Korean celebrities.
But recently during Super Junior's concert, fans thought they saw a rather ....... side to him too.
Go under the cut to find out.
This is recently during Super Junior's concert.
SiWon
was seen ripping leader Lee Teuk's shirt on stage.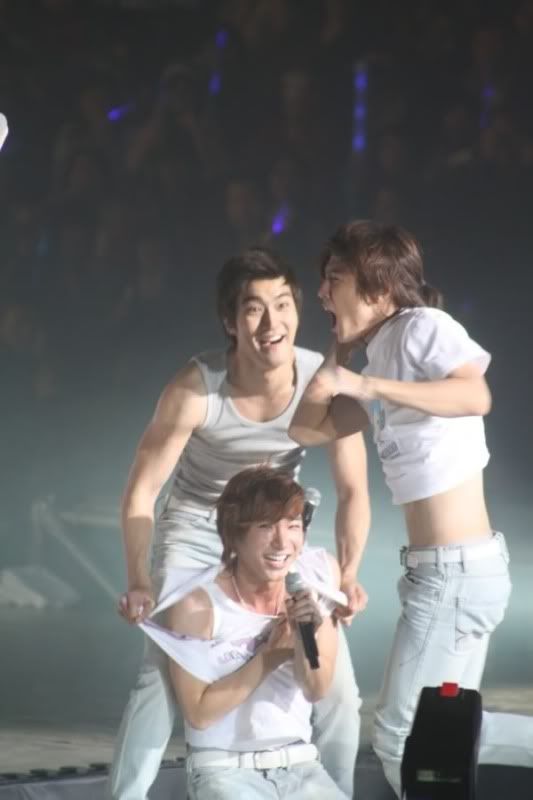 Leaving poor leader like that.
But being the ultimate gentleman, he gave his tee shirt to Lee Teuk to wear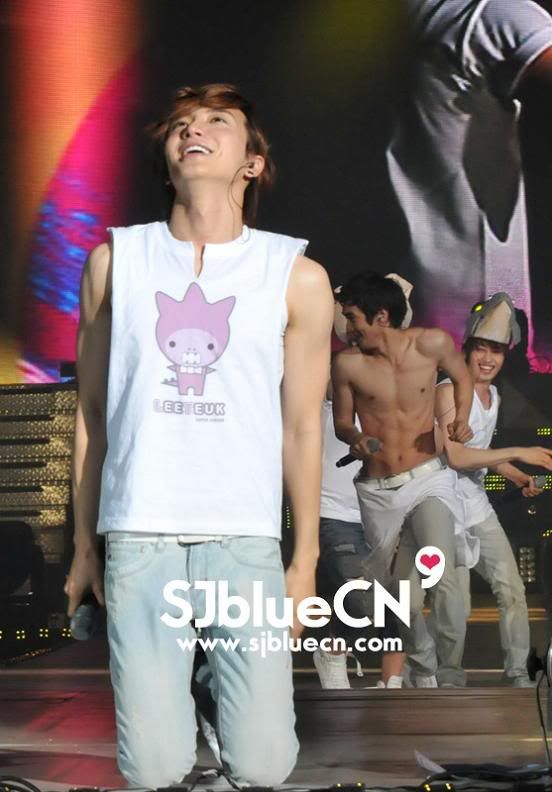 http://sookyeong.wordpress.com/2010/01/26/super-junior-siwon-shows-the-beastly-side-of-him/
----
Siwon at SS2 Beijing Rehearsal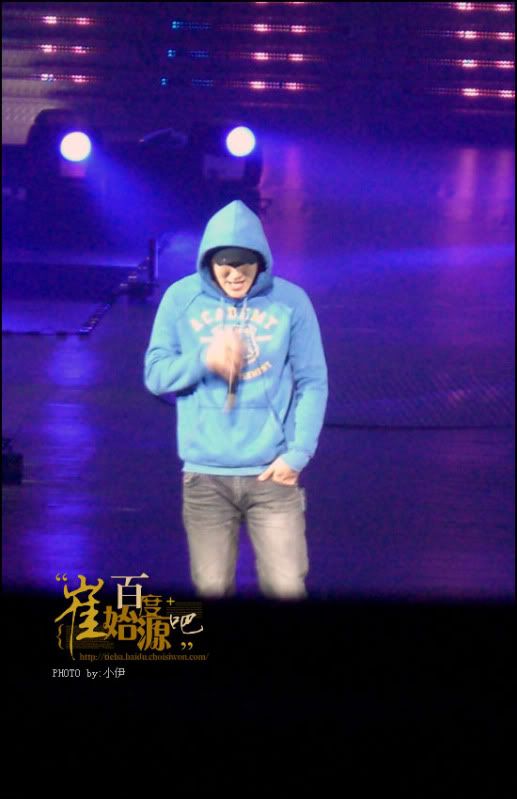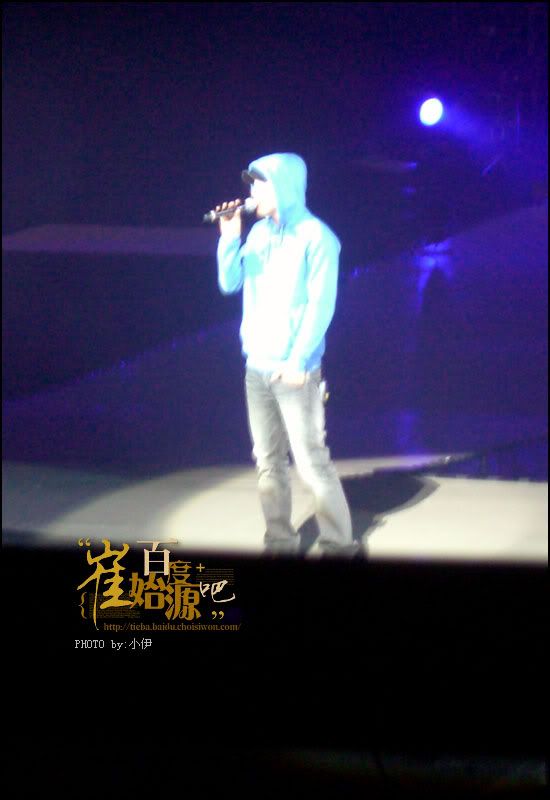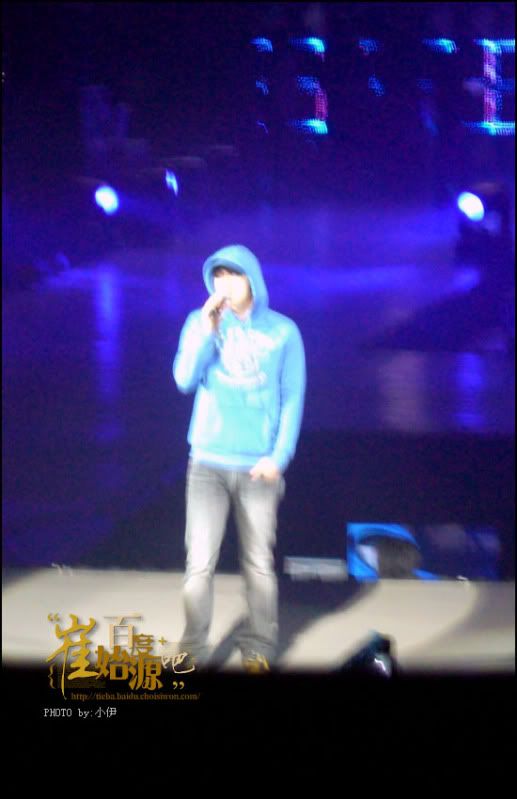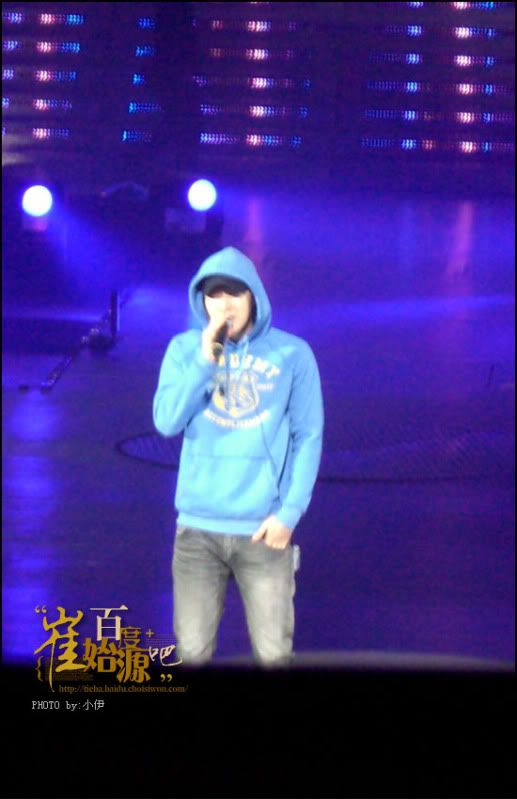 credit to 百度崔始源吧 | photo by 小伊
shared by superlover♫ @sj-world.net
credit: sjbluecn | shared by ▬¤Lala~♡ @ sj-world.net
If you love this article then click
or
COLLECT EVERYTHING ABOUT CHOI SI WON