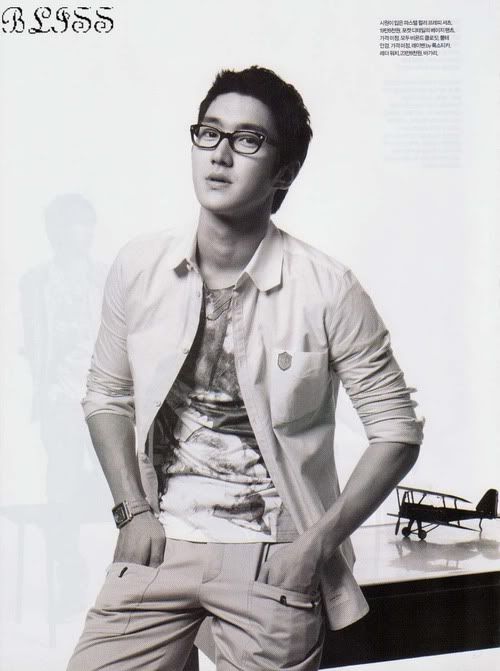 Super Junior's Siwon has received the offer for the main role in SBS new Monday-Tuesday drama "Oh my lady". Siwon's character is a handsome top star named Sung Minwoo. There is a sudden twist in Minwoo's life and he has to live together with an ahjumma manager Yoon Kyehwa (Chaerim). The drama will be aired begin from March 15th, after "Wish upon the stars/Stars falling form the sky".
A person from SBS said "Chaerim & Choi Siwon are strong candidates but we havent signed contracts or started filming yet". Siwon's management company SM said "We have received the offer for the drama but we're in the middle of reviewing it so we cant confirm anything yet".
original articles here , here, here
translated by evanesco@sj-world.net
may take out with full credits


original source :
http://newsen.com/news_view.php?uid=201001261129251001
[뉴스엔 이미혜 기자]
슈퍼주니어 시원이 배우로 돌아올까?
시원(본명 최시원)이 SBS 새 월화드라마 '오 마이 레이디'(가제) 출연제의를 받았다. 시원 소속사 SM엔터테인먼트 관계자는 "출연제의를 받은 것은 사실이다"며 "긍정적으로 검토하고 있다. 하지만 아직까지는 확정되지 않은 상태다"고 밝혔다.
시원이 맡게 될 배역은 잘 나가는 꽃미남 톱스타인 까칠남 성민우. 민우는 갑자기 인생이 확 꼬여 아줌마 매니저인 윤개화와 함께 일하게 된다. 현재 윤개화 역에는 채림의 출연이 유력한 상태.
시원의 드라마 출연은 이번이 처음이 아니다. 2005년 슈퍼주니어로 데뷔한 시원은 KBS 2TV 드라마 '부모님 전상서'(2004), '열여덟 스물아홉'(2005) '봄의왈츠'(2006), MBC '향단전'(2007)에 출연한 바 있다. 만약 출연을 확정짓는다면 3년여만에 슈퍼주니어에서 배우 최시원으로 컴백하는 셈이다.
이미혜 macondo@newsen.com
기사제보 및 보도자료 newsen@newsen.com
손에 잡히는 뉴스, 눈에 보이는 뉴스(www.newsen.com)
copyrightⓒ 뉴스엔. 무단전재 & 재배포 금지
If you love this article then click
or
COLLECT EVERYTHING ABOUT CHOI SI WON