SM entertainment has released the list of rankings based on Super Junior's vocal abilities. 13 people, all 13 have different talents, different singing abilities so do not be upset if your favourite member is right at the bottom. Take this information just for pleasure and don't start a fight here, fighting for your favourite member.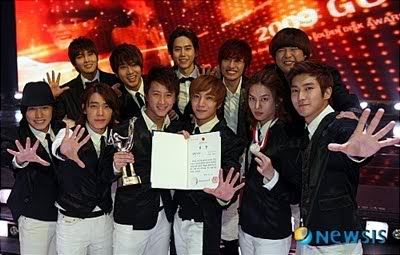 SME Release - Vocal Abilities - Super Junior
1.Kim Jongwoon( Yesung )
2.Kim Ryeowook
3.Cho Kyuhyun
4.Lee Sungmin
5.Lee Donghae
6.Kim Youngwoon( Kangin )
7.Park Jungsoo( Eeteuk )
8.
Choi Siwon
9.Kim Heechul
10.Kim Kibum
11.Hankyung
12.Lee Hyukjae( Eunhyuk )
13.Shin Donghee( Shin Dong )
All 13 people have different talents so some are in charge of singing, some are in charge of dancing, some mc-ing, some rapping and other talents. Thats why Super Junior is known as a multi- talented boy group.
And you might have notice, the top three are in Super Junior K.R.Y sub group, so they should be there if not why would that sub group be created?
Feel free to say your opinions about the ranking but don't fight because you don't like the ranking.
Reported by ting18♥ @ daily kpop news
credits to sj-world.
------
Siwon at Super Show II, Nanjing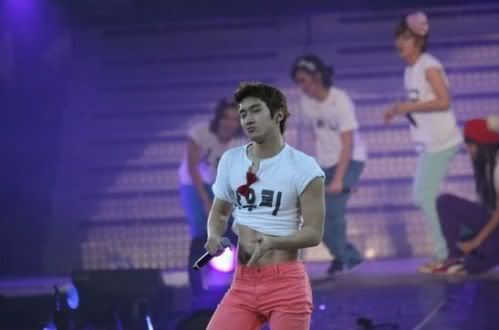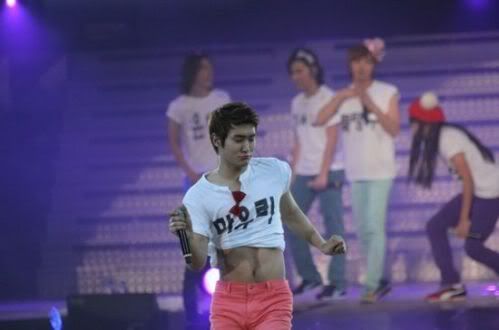 If you love this article then click
or
COLLECT EVERYTHING ABOUT CHOI SI WON