Super Junior M's schedule in Taiwan has been confirmed: 6 days and 5 nights for non-stop promotion
The Hallyu wave is hitting Taiwan hard, and Super Junior-M has been confirmed for a 6-day 5-night visit to the island country. They are expected to arrive in Taiwan on the 4th of December via flight KE691 at 11 AM, Taiwan Taoyuan International Airport.
Apart from two fanmeets in two days, SJ-M will also be guests on over 13 television programmes, this will be a tough challenge to both the group members and the staff indeed.
SJ-M will be staying at the Grand Formosa Regent Taipei, and their Taiwanese label Avex has confirmed that the group will be singing over 10 songs at their [First Taipei FAN PARTY]. Also, there will be many opportunities for fan interaction, and limited fan goods will also be sold at the fan meet.
This trip is mainly for the promotion of their first mini album, which will only be released in Taiwan in December. SJ-M has expressed, via their label: "We hope everyone will be healthy and well, see you guys at the FAN PARTY!"
SJ-M is estimated to leave Taiwan on the 9th, in the morning via flight KE5692.
Source: Yahoo! Taiwan
Translated by: theretroradio @ omonatheydidnt
-----
Nov 18,2009
Powerful young R&B diva, Zhang Li Yin recently guested on Jiangsu's "Exceptionally Unlike Another" variety show
.
As the younger sister to idols Super Junior, Zhang Li Yin has garnered a lot of attention since her debut. On the show, Liyin discussed many interesting events that happened during the times she and Super Junior collaborated together, as well as revealed her standards in a potential boyfriend: She has the most chemistry with
Siwon
, but thinks Donghae is most suitable as her boyfriend.
Secretly trained by SM Entertainment for three years, she has become China's first R&B female vocalist. With her own efforts and her own talents, Zhang Li Yin has developed her own piece of China's music market. With its many benefits, the popularity of her older brothers Super Junior has paved a powerful road to stardom for Zhang Li Yin, making the collaborations of Zhang Li Yin and Super Junior a familiar topic among many fans.
At the filming site, under the hosts' enthusiasm, Zhang Li Yin willingly opens up and shares her experiences and feelings about her collaborations with Super Junior. She says with a smile, "I've filmed MVs with Han Geng,
Siwon
and Donghae. Han Geng is very caring towards people; because
Siwon
has taken professional acting classes
, so when I collaborate with him, we have the most chemistry (compared to others)." But when asked who is most suitable as her boyfriend, Liyin embarrassedly answers, "I think Donghae is most suitable as a boyfriend."
Source: Sina
Translated by: Wendy @ Chocolyn
------
Another photos of Siwon in I-Spy Magazine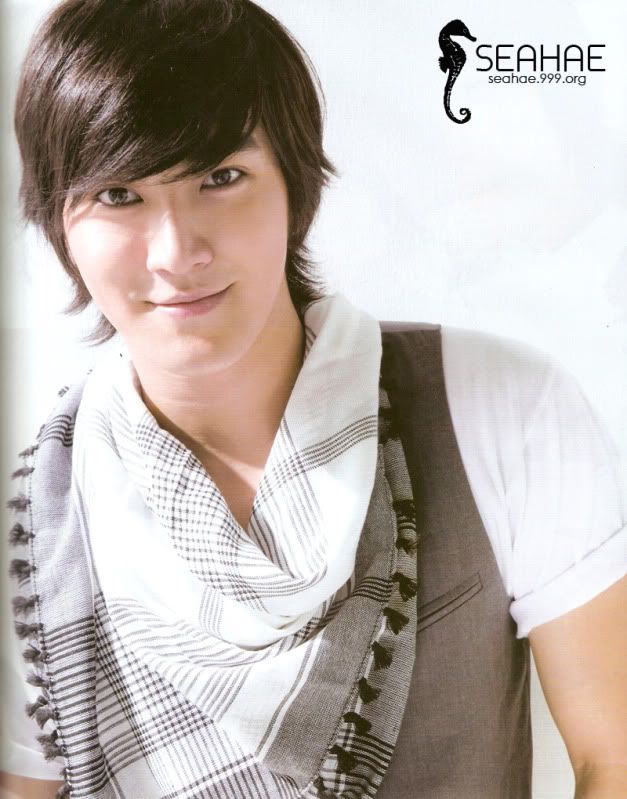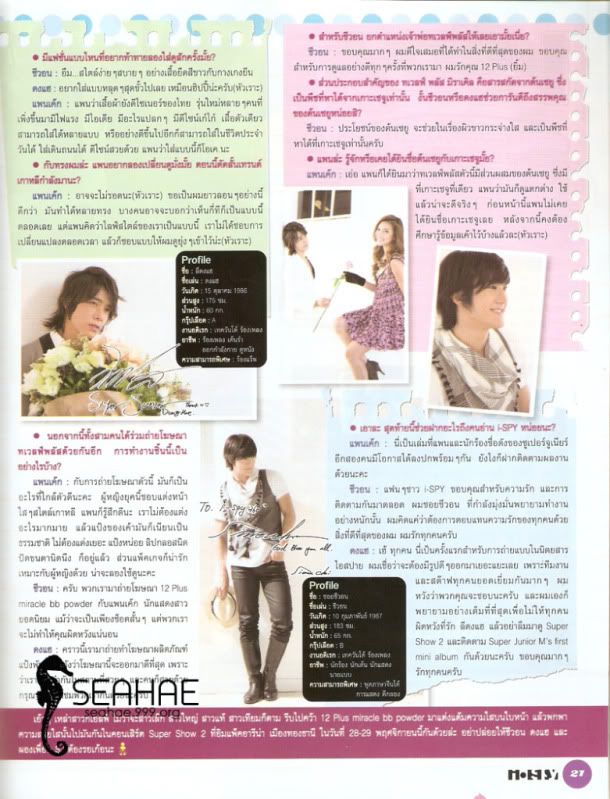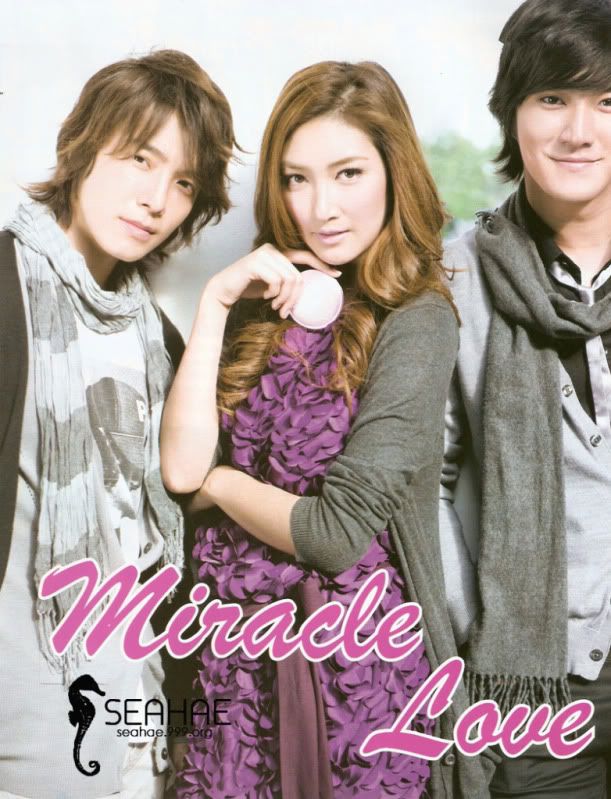 Today's random pic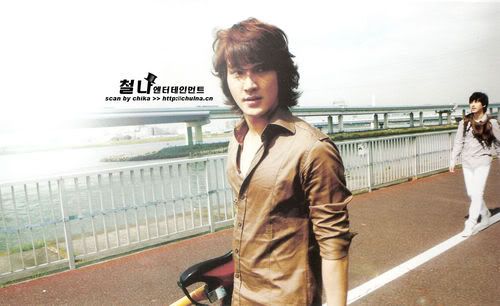 If you love this article then click
or
COLLECT EVERYTHING ABOUT CHOI SI WON