Choi Si Won - SPAO, Blue Tomorrow MV Preview, SOL, ball game, Golden Disk Award, Pudong Airport, Stefanie Sun's concert
SPAO endorsement
credits: spao.co.kr
Super Junior and Girls Generation weren't cute enough, both groups are set to endorse the newly launched clothing brand SPAO. Though a full catalog has yet to be released, eager fans have gotten a hold of a few promo shots and by the looks of things, colorful fall/winter gear with a touch of All-American prep seems to be the theme.
For the girls, that means that brightly winter staples (like down jackets and tights) are the ticket. As for the boys, brightly-colored hoodies and accessories are a go.
And if neon yellow tights aren't your thing, it looks like the rugby shirt is making a comeback. Why not give the prep look a try…though I highly suggest you skip the helmet. That may be a look that only Si-won can pull off.
text : http://popseoul.com/2009/11/05/super-junior-and-girls-generation-brighten-up-spao/
Blue Tomorrow MV - Preview
-----
Choi Si Won is SOL - souldier of LIGHT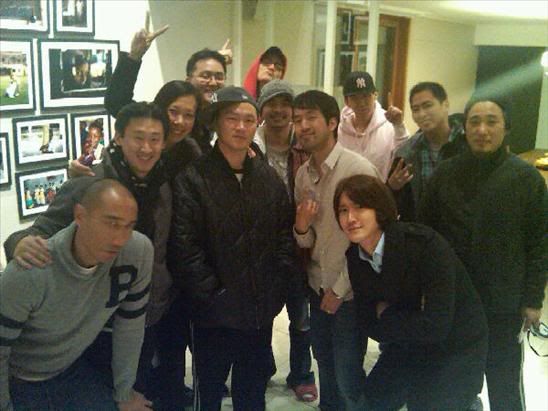 cr:jaesonmatwitter/screencap by stalker93
see related posting at label siwon christian
----
Choi Si Won in old video -funny ball game
This is a funny ball game from a Korean Variety Show. Team 1 consists of Park Myung Soo, Superjunior Si Won and Shinhwa Andy + JunJin. The other team is Hyuk Jae, Brian Joo, Son Ho Young and Eru. My subs are not word by word, they are by meaning. This is for easier understanding and viewing pleasure. If you like this video, please check out my youtube channel riddlebox2001 for more funny and sexy korean videos. Thank you.
http://www.youthbaseballparks.com/blog/baseball-parks/funny-ball-game-with-korean-stars-eng-sub/
-----
Choi Si Won - with DongHae in Pudong airport, Shanghai, Oct 27, 2009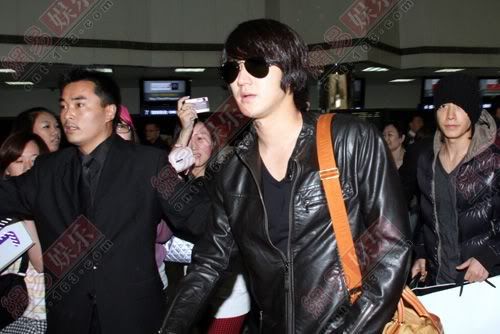 Source: 网易 Official site
Shared by Viragis @ sj-world.net
Reuploaded by yukahyuk @ yukahyuk.exteen.com
please take out with full credit & Do not hotlink!
-----
Super Junior as nominee in Golden Disk Award
in three categories.
Check it out here:
Disk Category
Digital Song Category
Samsung Yepp Popularity Category
Award Ceremony will be on December 10, 2009.
Voting for the Popularity Category will be opened today, November 3, 2009.
-----
Super Junior M in Stefanie Sun's concert
6th of nov, Stefanie Sun's "The answer is….2009 world tour" guests would be Korea's popular group SJ's sub-unit SJ-M(Super Junior-M). Yesterday the reporter understands that, SJ-M is seeing their guests performance as important as their own concert, they will fly in on the 5th and arriving at Chengdu and have their rehearsal a day earlier to show their support for Stefanie Sun. Yesterday, the organizers have showed the media the confirmation for SJ-M being a guest at the concert. Siwon, Donghae, Kyuhyun, Ryeowook, Henry, Zhou Mi, these few handsome lads have signed their names on the confirmation papers and related persons have revealed, to expand further into the Chinese market, the Korean members' Chinese-speaking skills have improved very fast, this time round in Chengdu, they are looking forward to the whole audience teaching them to speak in Sze Chuan dialect.
Credits: SOURCE
Translated by InweTinuviel@SJ-World.net
http://icepluscoffee.wordpress.com/2009/11/04/news-arriving-a-day-early-super-junior-m-livens-up-the-atmosphere-for-stefanie-sun/
If you love this article then click
or
COLLECT EVERYTHING ABOUT CHOI SI WON