SJM's schedule
November 14: Guangzhou to Hangzhou CZ3521 08:30-10:15
November 15: Hangzhou to Beijing HU7078 08:00-10:10
CREDITS
myhee.com + HanGeng Baidu Bar + sjhangeng.com
Read more: http://twelfs.com/blog/2009/11/04/schedule-sj-m-flight-details-11-07-2009-11-15-2009/#ixzz0XAXJnMeP
Source: TwELFs
-----
Super Junior M, Nov 14,2009, Kangxi Festival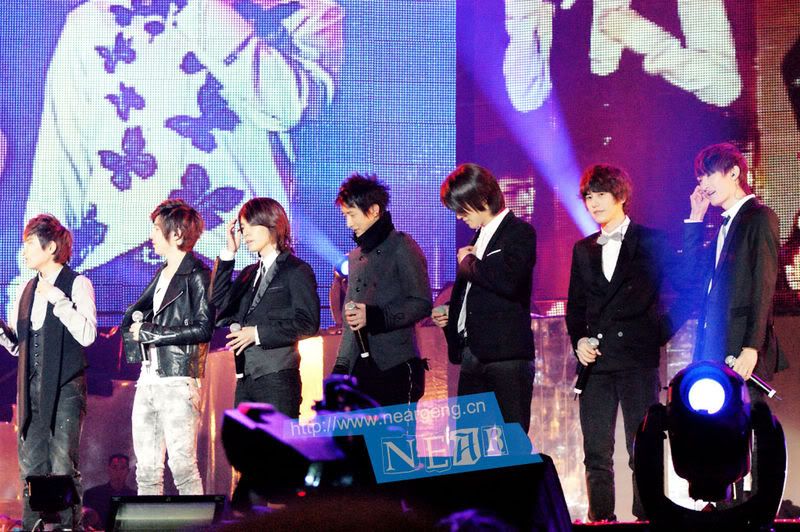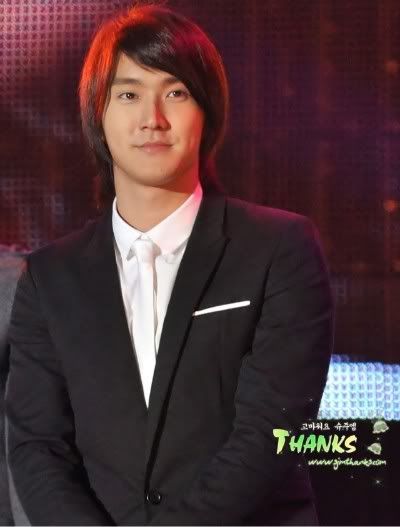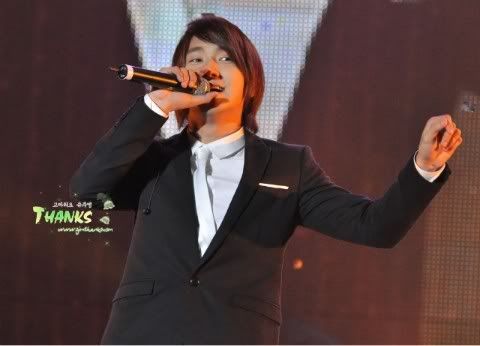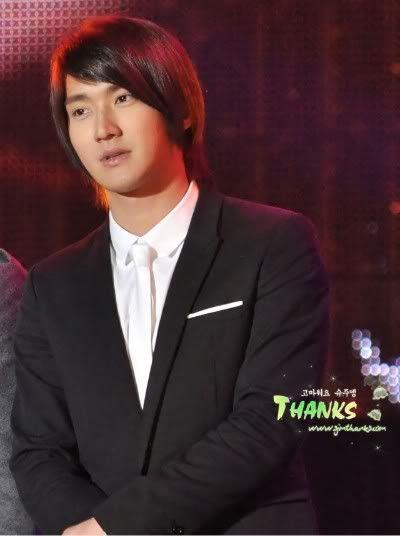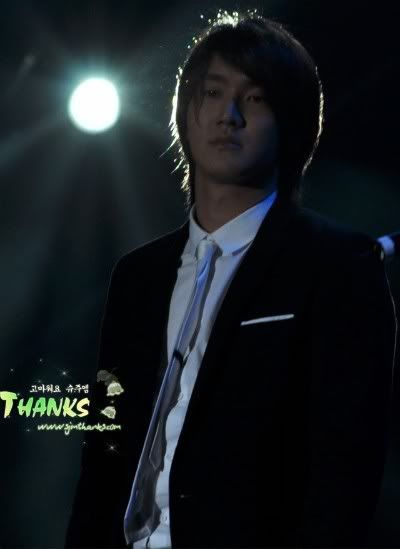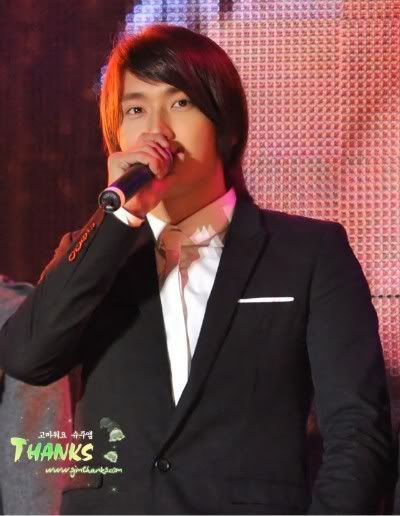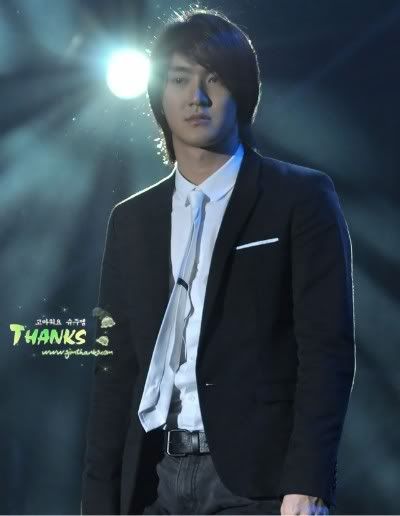 SJMThanks, Siwon Baidu Bar
---
Super Junior M, Nov 16, 2009 Global Chinese Golden Chart Opening
World Popular Music Press Conference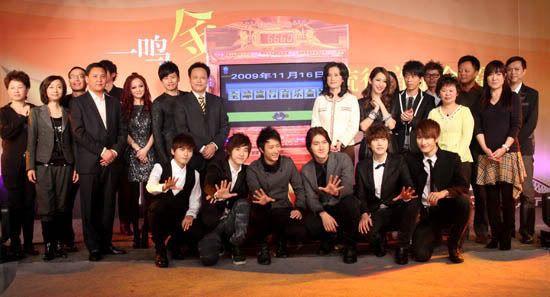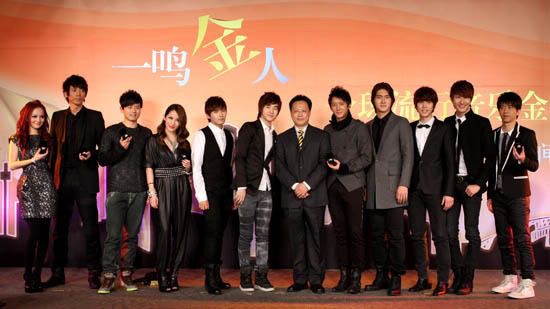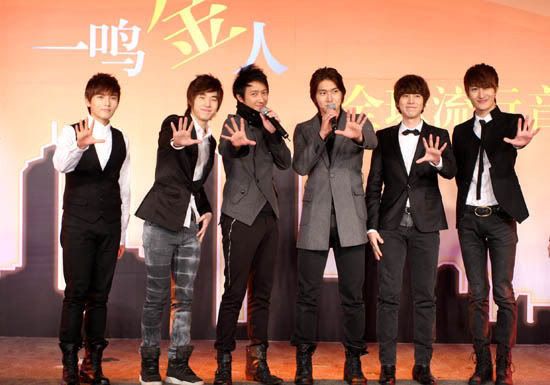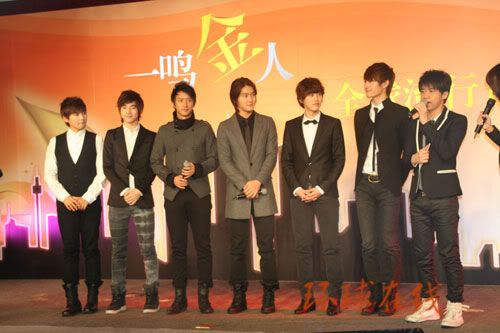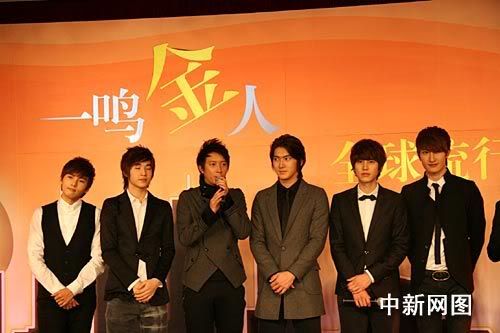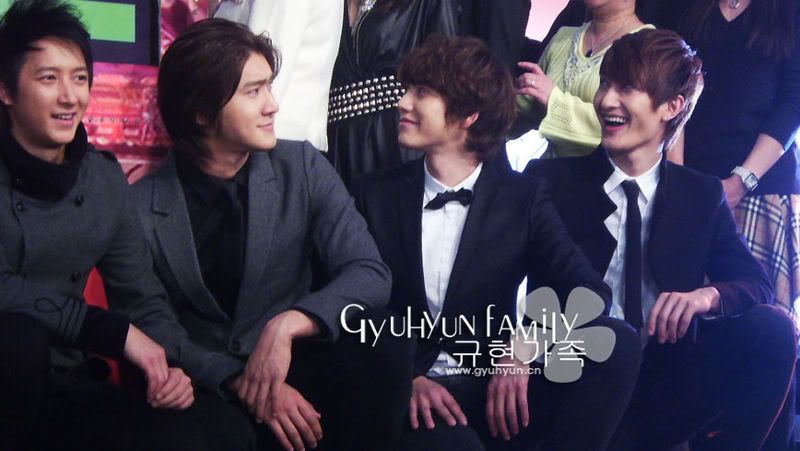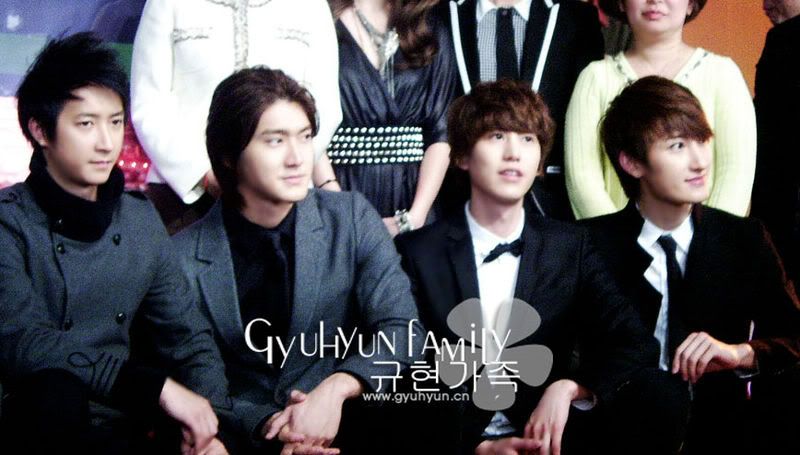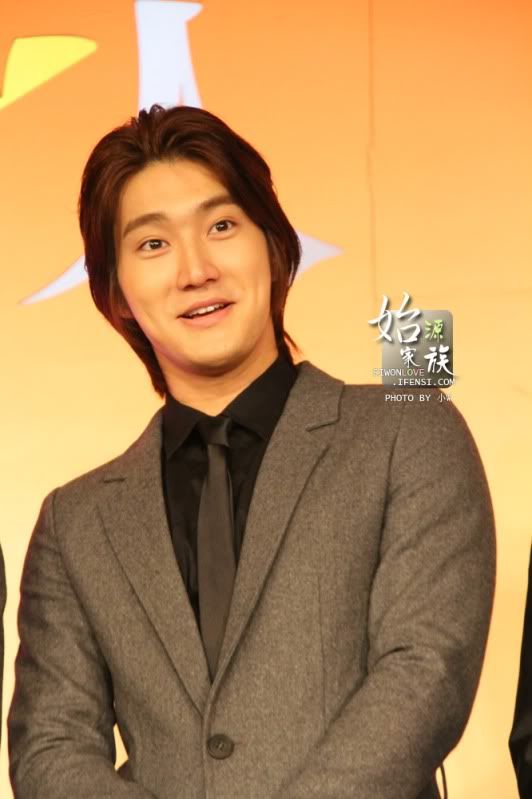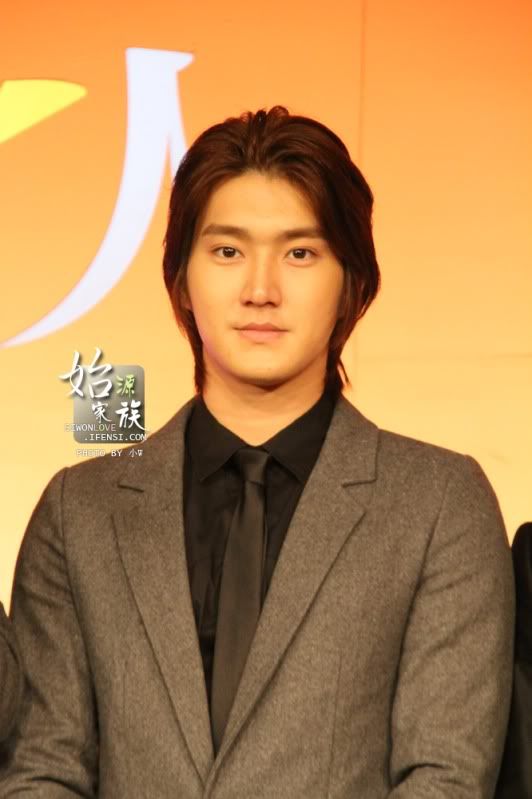 Afterwards, "Global Group" representatives, Michael Wong and SJ-M, "Popular Group" representative, Elva Hsiao, "Music Group" representatives, Ah Xin & Zhang Jie and "Golden listed Group" representative, Angela Zhang, gave what they have prepared, a golden coloured globe, a golden coloured notebook (laptop), a golden coloured shoe, a golden coloured microphone, golden coloured earphones and a golden coloured conductor stick, in hope that once the Global Chinese Golden Chart commence, more musicians would have more opportunities to showcase their work and realise their dreams.
Translated by lunny- @ sj-world.net
Please do not modify or add your own credits
The rest of the article is basically about the Global Chinese Golden Chart ceremony that SJM attended on November 16th. It was for all of the "Golden" representatives of the popular music world including many well known artists such as the ones listed in the translation.
If you love this article then click
or
COLLECT EVERYTHING ABOUT CHOI SI WON