Super Junior M in Beijing Airport, Oct 19,2009

Kyuhyun Baidu Bar + Choi Siwon Baidu Bar
reupload by Rai + Lacymamosa @ sj-world.net
shared by icepluscoffee@wordpress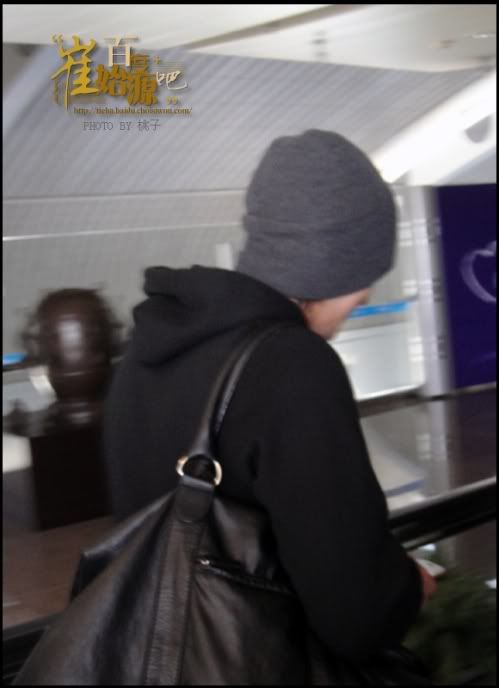 for the second photos, i'm not sure if he was Siwon..


Dong Hae's birthday Oct, 2009
Siwon and Han Geng at store in China Oct, 2009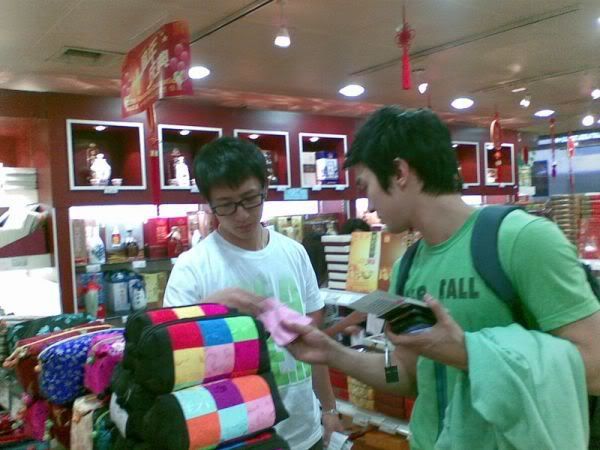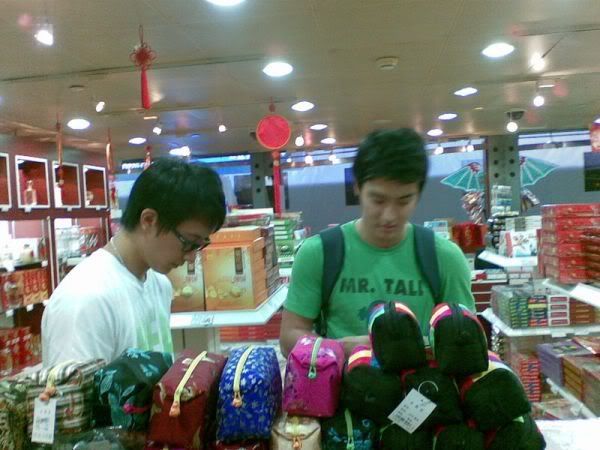 Siwon at airport Oct, 2009
sorry i missed the date, i will soon update abt this.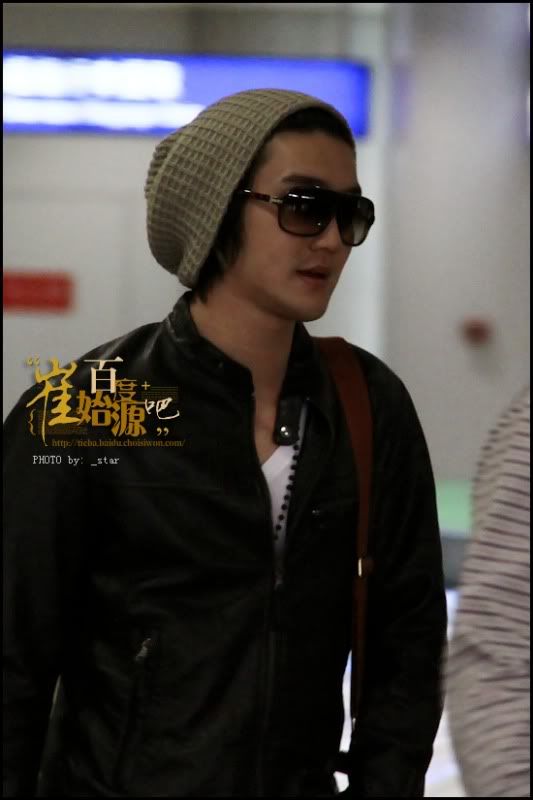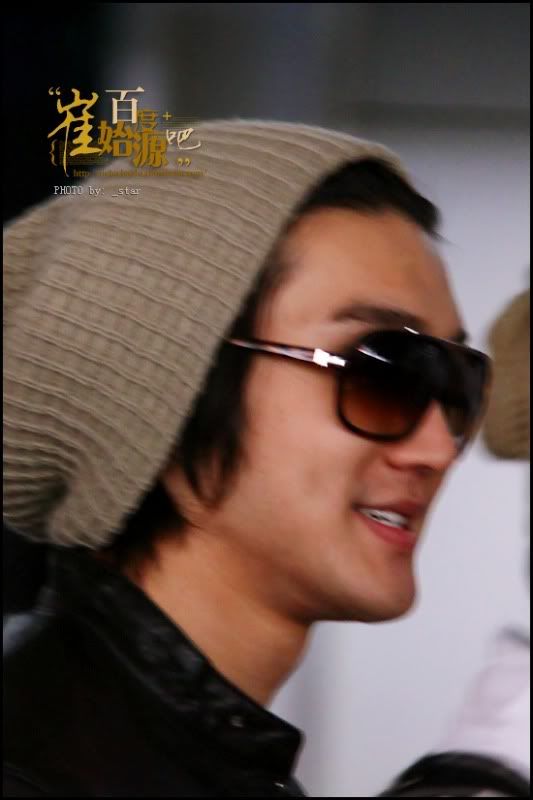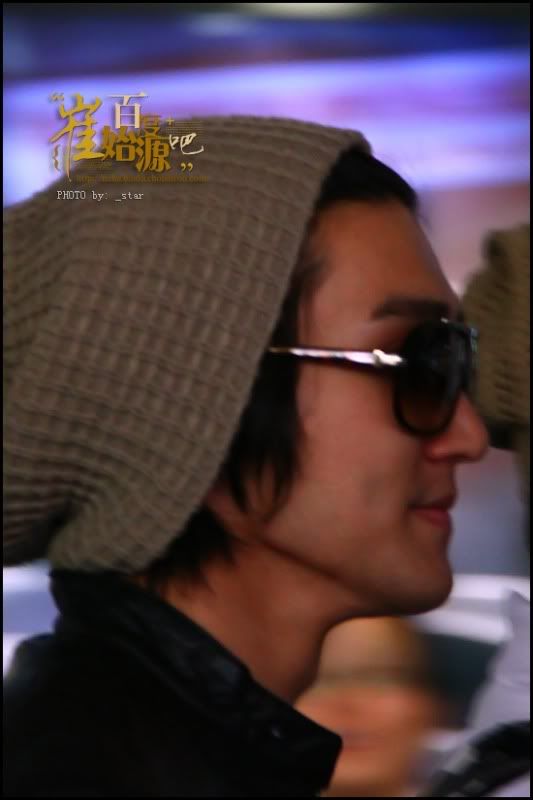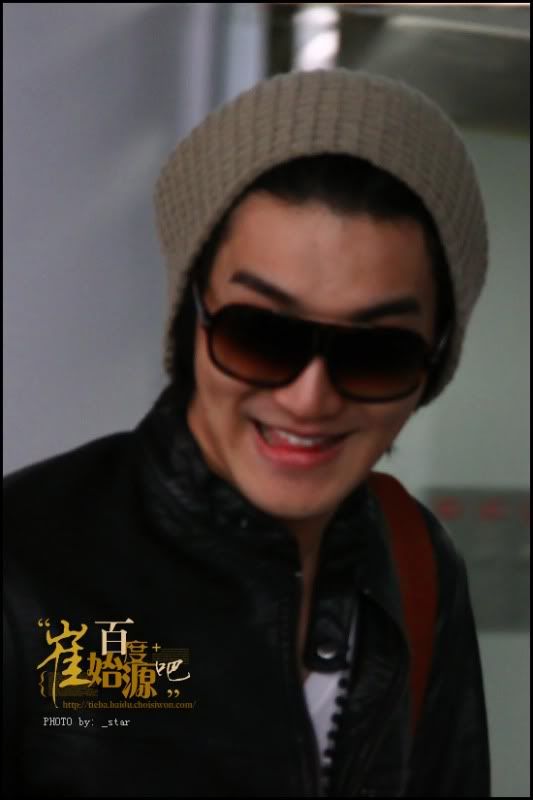 SJM leaving Shenyang Airport,Sept, 2009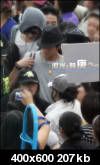 Sapphirepearls
Siwon in Marie Claire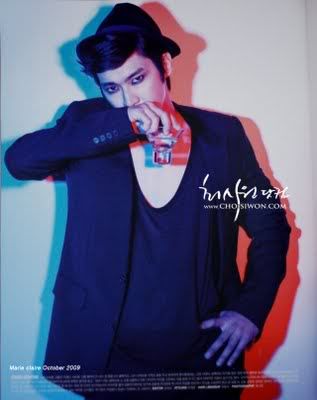 Marie Claire Korea(Oct 2009) has prepared a special feature where it showcases the men from the Korean entertainment world into a 'THE MAN' feature.
The result is a collection of pictures from singers to actors totaling 41 in a myraid of weird creative poses.
Siwon was one of the few idol group member who was featured
cr: allkpop + sapphirpearls+dbskdream
Choi Si Won in New KyoChon chicken Ad, Sept 2009
i'm sorry i missed this photo due to my vacation.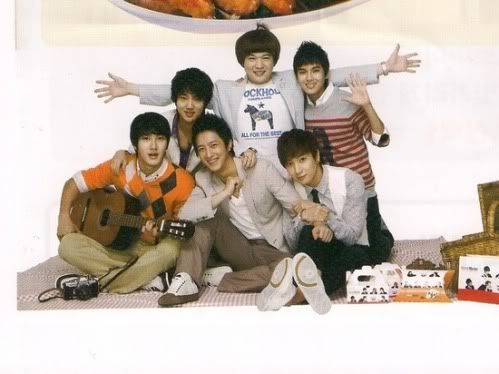 ---
Choi Si Won was chosen among girl groups in Champagne
The
September 26th
episode of Champagne was a girl group special with groups like Kara, Brown Eyed Girls, After School, and 4minute.
BEG's Ga-In revealed that she was a 1987-er and said,"It's unfair, all my unnies are aged, so it looks like I am old too."
Narsha, who is a 1983-er said, "I'm not sorry, aging is the same. In fact, sitting here is uncomfortable. I'm a name tag idol," which caused laughter in the audience.
Ga-In also said, "Because I'm the magnae of the group, I want to really be the leader." She confessed, "I want to be 4minute's leader and mess with the dongsaengs."
On another topic, the girls participated in the 'Ideal Guy World Cup' and chose between 16 male idols. The girls first chose between G-Dragon and TOP and chose G-Dragon as their ideal guy. Kara's Han Seungyeon said, "G-Dragon is really cute and has a charming innocent look when he smiles." On the other hand, After School's SoYoung said, "He is a high school hoobae(junior). I've seen him since he was in high school and he doesn't give me the feeling of a man."
The girls chose again between 2PM's Jaebum and Nichkhun and and picked Jaebum. From SHINee, it was between Minho and Taemin and Minho was selected. From Super Junior, Siwon and Heechul were the choices, and Siwon was picked by the girls.
DBSK's U-Know Yunho and ChoiKang Changmin were up, and After school's Jooyun said, "I am U-Know Yunho's fan. He has a good body and can dance well."
From F4's SS501's HyunJoong and Lee Minho, they chose Hyunjoong, from Bi(Rain) and Lee SeungGi, they chose Bi(Rain), and from Alex and Boom they chose Alex.
In the quarterfinals, 2PM's Jaebum, SHINee's Minho, DBSK's U-Know Yunho, and Bi(Rain) were left. Bi(Rain) and Jaebum were the top two and Bi(Rain) was chosen as the most ideal guy.
(This episode was filmed before the whole Jaebum scandal)
newsen

translations:
parkjinyoung

@
omona_prection
lol oh Ga-In...I do not approve of the final ideal guy >:o!
http://community.livejournal.com/omonatheydidnt/1647119.html
----
TOday's random pics ^^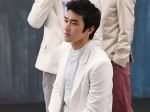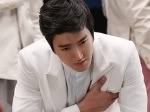 If you love this article then click
or
COLLECT EVERYTHING ABOUT CHOI SI WON