Oct 5, 2009 After
Friendship Song Festival Rehearsal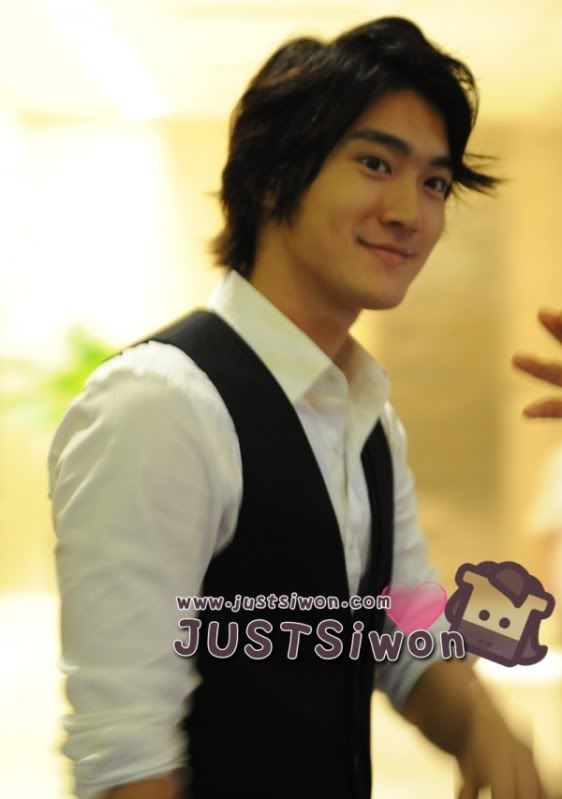 -----

SJM performances at the
National Singing Contest
, Oct 4, 2009
----
SJM will be on stage of 'Dream Concert'
Super Junior M's new song "Super Girl" will be made public on the stage of the Dream Concert.
SUPER JUNIOR M's song "Super Girl" will be presented for the first time in Korea at the Dream concert on the 10th. "Super Girl" has topped the charts in Korea, China, Taiwan, and Bangkok.
Composed by Yoo Youngjin, "Super Girl" is a song with the strong and clear beat and feel of a club house combined with a retro electronic music style.
"Super Girl" in Taiwan, or even in all of Asia, has obtained first place. From this, it's easy to see how great Super Junior's fame is.
"Super Junior" has been on the market in Taiwan for 23 days and had, within three days, become champion in the G-Music Chart, Five Music, and many other main music charts.
G-Music Chart is Taiwan's top music chart, "Super Girl," during the week of September 18th to the 24th as well as September's Asian section, in many different charts, received first place.
Also. Super Junior, at Taiwan's "Five Music," was the weekly champion (September 18th – 24th). Super Girl gradually receives first in all of china's music charts and receives everyone's attention in Taiwan, even in all of Asia.
Original Source here
Translated to Chinese by 暖色倾城
Translated to English by Fever @ sj-world.net
----
If you love this article then click
or
COLLECT EVERYTHING ABOUT CHOI SI WON