Super Junior "Sorry Sorry" on Top
Super Junior once again 'Sorry Sorry' on top. A survey was conducted by chartcentral from July 23 – August 27, 2009 – Favorite Songs With Repeated Title
Super Junior's Sorry Sorry made it again on the top spot.
Sorry Sorry and Haru Haru are the only KPOP songs which entered the chart.
Here are the results: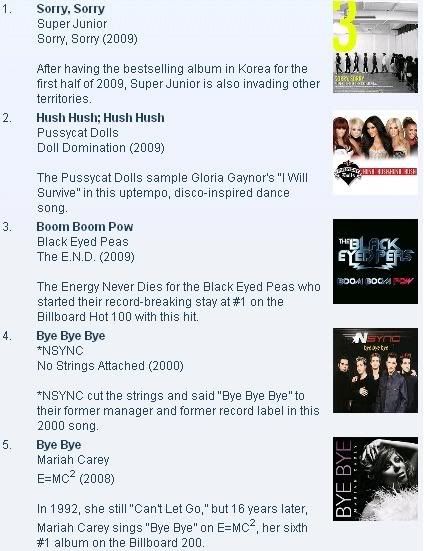 source:
hotontop.blog

spot.com,
chartcentral.blogspot.com
This is one of many acknowledgments and album acceptances that Super Junior received. i categorized it as award, since it was survey of many singers from many countries and many genres, and i didnt make label for survey in this blog.
COLLECT EVERYTHING ABOUT CHOI SI WON